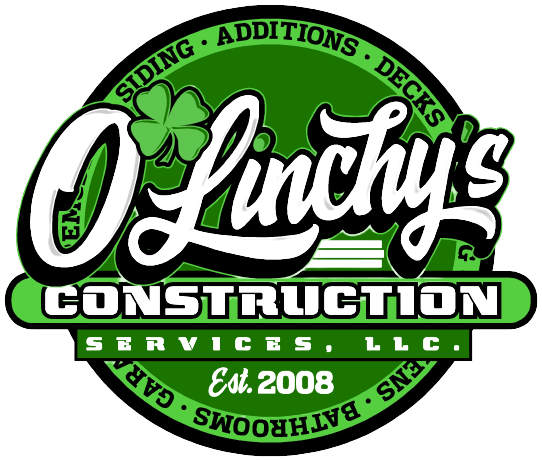 O'Linchy Construction Services
open
---
Areas of Expertise
Custom Home Builder
Masonry & Paving
Bathroom Remodeling
Kitchen Remodeling
Decks & Patios
Roofing & Gutters
Vinyl and Hardie Board Siding
Sunrooms
Basement Updates
Services Offered
Roofing Installation
Roofing Replacement
Roofing Repair
Flat Roof Replace
Flat Roof Repair
Gutter Installation
Gutter Repair
Masonry Installation
Driveway Installation
Paving Installation
Steps Installation
Patio Installation
Concrete Installation
Masonry Repair
Driveway Repair
Paving Repair
Steps Repair
Patio Repair
Concrete Repair
Skylight Replace
Skylight Repair
Chimney Replace
Chimney Repair
Siding Replace
Siding Repair
Bathroom remodel
Kitchen remodel
Basement remodel
Build an addition
Other remodeling projects
Product Brands Used
Aggregate Industries, U.S.
CertainTeed
Owens Corning
GAF Timberline
Owens Corning Berkshire
Coverage Areas
16114 - Clarks Mills
16121 - Farrell
16124 - Fredonia
16125 - Greenville
16127 - Grove City
16130 - Hadley
16133 - Jackson Center
16134 - Jamestown
16137 - Mercer
16145 - Sandy Lake
16146 - Sharon
16148 - Hermitage
16150 - Sharpsville
16151 - Sheakleyville
16153 - Stoneboro
16154 - Transfer
16159 - West Middlesex
16161 - Wheatland
16311 - Carlton
16113 - Clark
16115 - Darlington
16123 - Fombell
16136 - Koppel
16141 - New Galilee
15001 - Aliquippa
15003 - Ambridge
15005 - Baden
15009 - Beaver
15010 - Beaver Falls
15026 - Clinton
15027 - Conway
15042 - Freedom
15043 - Georgetown
15050 - Hookstown
15052 - Industry
15059 - Midland
15061 - Monaca
15066 - New Brighton
15074 - Rochester
15077 - Shippingport
15081 - South Heights
16116 - Edinburg
16117 - Ellwood City
16120 - Enon Valley
16132 - Hillsville
16140 - New Bedford
16142 - New Wilmington
16143 - Pulaski
16155 - Villa Maria
16156 - Volant
16157 - Wampum
16160 - West Pittsburg
16172 - New Wilmington
16101 - New Castle
16102 - New Castle
16103 - New Castle
16105 - New Castle
16107 - New Castle
16108 - New Castle
16112 - Bessemer
16131 - Hartstown
16314 - Cochranton
16316 - Conneaut Lake
16327 - Guys Mills
16328 - Hydetown
16335 - Meadville
16354 - Titusville
16360 - Townville
16388 - Meadville
16403 - Cambridge Springs
16404 - Centerville
16406 - Conneautville
16422 - Harmonsburg
16424 - Linesville
16432 - Riceville
16433 - Saegertown
16434 - Spartansburg
16435 - Springboro
16440 - Venango
16110 - Adamsville
16111 - Atlantic
16301 - Oil City
16317 - Cooperstown
16319 - Cranberry
16323 - Franklin
16341 - Pleasantville
16342 - Polk
16343 - Reno
16344 - Rouseville
16346 - Seneca
16362 - Utica
16364 - Venus
16372 - Clintonville
16373 - Emlenton
16374 - Kennerdell
16001 - Butler
16002 - Butler
16003 - Butler
16016 - Boyers
16017 - Boyers
16018 - Boyers
16020 - Boyers
16021 - Branchton
16022 - Bruin
16023 - Cabot
16024 - Callery
16025 - Chicora
16027 - Connoquenessing
16029 - East Butler
16030 - Eau Claire
16033 - Evans City
16034 - Fenelton
16035 - Forestville
16037 - Harmony
16038 - Harrisville
16039 - Herman
16040 - Hilliards
16041 - Karns City
16045 - Lyndora
16046 - Mars
16048 - North Washington
16050 - Petrolia
16051 - Portersville
16052 - Prospect
16053 - Renfrew
16055 - Sarver
16056 - Saxonburg
16057 - Slippery Rock
16059 - Valencia
16061 - West Sunbury
16063 - Zelienople
16066 - Cranberry Twp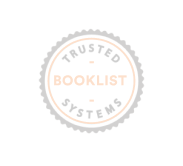 Verified Licenses
O'Linchy Construction Services's License
---
O'Linchy Construction Services hasn't added any license yet the moment.
Write a review
---
When writing a review for a Contractor please check and follow our Review Guidelines. All the reviews will be to make sure are accordingly following the guidelines.
Ratings & Reviews
O'Linchy Construction Services's Reviews
---
Ben and his team were a pleasure to work with, they were polite and professional. Ben was very thorough in explaining what the project would involve. Even as small changes occurred he would keep us in the loop and seek our input. The finished project exceeded my expectations. I would recommend Ben to anyone looking to do a remodel/finishing project.
I was impressed how quickly Ben called me back after my initial inquiry. Also how fast he was able to provide a quote and ultimately how quick the work was done. Solid work at a reasonable price.
Bravo!!! This company is hands down the greatest. My partner and I had a addition built on our house. We took are time looking for the right contractor to make our chicken scratches on paper reality. We were right on with our decision by picking O'Linchy's Construction they knew what they were doing and did it in a timely manner. We will recommend them to our family and friends. We love our new space and look forward to doing more projects with them in the future.
The company and their employees are professional, knowledgeable and put their customers needs first. Quality of work is 2 second to none putting customers worries at ease. Will diffently be looking forward to doing more work with Ben and his company.
Ben and the guys are a good crew. They do a great job, make sure you are filled in at every step as needed or wanted. They go above and beyond. Would recommend highly. Can't say enough. Thank you guys!!!!
Ben along with his crews are very responsible and respectable people. He has done a few projects on our home. When we had to have a roof replaced because of storm damage O'Linchy Construction was there to help through the insurance process and helping us to be confident everything was of professional quality. A bathroom remodel from floor to ceiling turned out great. Ben' experience and craftsmen ship are well documented in his pictures and customer responses. I will call them in the future when there is a building project to be done. Thank you O'Linchy Construction Services.😄