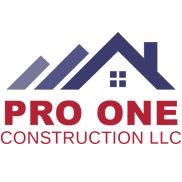 Pro One Construction LLC
open
---
Description
Get to Know Us Better When you choose Pro One Construction, you can expect dependable masonry and hardscaping services at affordable prices. Whether it's your home or a commercial establishment, trust us to install or repair your Chimneys,Steps, walkway or patio without any hassle. Call
Areas of Expertise
Masonry, Roofing, Siding, Gutter
Masonry
Patio
Steps Installation
Services Offered
Masonry Installation
Paving Installation
Steps Installation
Patio Installation
Masonry Repair
Paving Repair
Steps Repair
Patio Repair
Chimney Replace
Chimney Repair
Product Brands Used
Aggregate Industries, U.S.
GAF
Owens Corning
GAF Camelot
Owens Corning Berkshire
Coverage Areas
07001 - Avenel
08512 - Cranbury
07064 - Port Reading
07067 - Colonia
08536 - Plainsboro
07077 - Sewaren
07080 - South Plainfield
07095 - Woodbridge
08810 - Dayton
08812 - Dunellen
08816 - East Brunswick
08817 - Edison
08818 - Edison
08820 - Edison
08824 - Kendall Park
08828 - Helmetta
08830 - Iselin
08831 - Monroe Township
08832 - Keasbey
08837 - Edison
08840 - Metuchen
08846 - Middlesex
08850 - Milltown
08852 - Monmouth Junction
08855 - Piscataway
08857 - Old Bridge
08859 - Parlin
08861 - Perth Amboy
08862 - Perth Amboy
08863 - Fords
08871 - Sayreville
08872 - Sayreville
08879 - South Amboy
08882 - South River
08884 - Spotswood
08899 - Edison
08901 - New Brunswick
08902 - New Brunswick
08903 - New Brunswick
08904 - Highland Park
08905 - New Brunswick
08906 - New Brunswick
08922 - New Brunswick
08933 - Edison
08988 - New Brunswick
08989 - New Brunswick
07032 - Kearny
07047 - North Bergen
07087 - Union City
07093 - West New York
07094 - Secaucus
07096 - Secaucus
07099 - Kearny
07003 - Bloomfield
07028 - Glen Ridge
07039 - Livingston
07040 - Maplewood
07041 - Millburn
07042 - Montclair
07043 - Montclair
07044 - Verona
07050 - Orange
07051 - Orange
07068 - Roseland
07078 - Short Hills
07079 - South Orange
07109 - Belleville
07110 - Nutley
07016 - Cranford
07023 - Fanwood
07027 - Garwood
07033 - Kenilworth
07065 - Rahway
07066 - Clark
07076 - Scotch Plains
07081 - Springfield
07083 - Union
07088 - Vauxhall
07090 - Westfield
07091 - Westfield
07092 - Mountainside
07901 - Summit
07902 - Summit
07922 - Berkeley Heights
07974 - New Providence
07203 - Roselle
07204 - Roselle Park
07005 - Boonton
07010 - Cliffside Park
07022 - Fairview
07026 - Garfield
07057 - Wallington
07070 - Rutherford
07071 - Lyndhurst
07072 - Carlstadt
07074 - Moonachie
07407 - Elmwood Park
07410 - Fair Lawn
07604 - Hasbrouck Heights
07606 - South Hackensack
07699 - Teterboro
07820 - Allamuchy
07823 - Belvidere
07825 - Blairstown
07829 - Buttzville
07831 - Changewater
07832 - Columbia
07833 - Delaware
07838 - Great Meadows
07840 - Hackettstown
07844 - Hope
07846 - Johnsonburg
07863 - Oxford
07865 - Port Murray
07880 - Vienna
07882 - Washington
08808 - Broadway
08865 - Phillipsburg
08886 - Stewartsville
07015 - Clifton
07403 - Bloomingdale
07420 - Haskell
07421 - Hewitt
07424 - Little Falls
07435 - Newfoundland
07438 - Oak Ridge
07442 - Pompton Lakes
07456 - Ringwood
07465 - Wanaque
07470 - Wayne
07474 - Wayne
07477 - Wayne
07480 - West Milford
07511 - Totowa
07512 - Totowa
07830 - Califon
08530 - Lambertville
08801 - Annandale
08822 - Flemington
08533 - New Egypt
08721 - Bayville
08723 - Brick
08731 - Forked River
08741 - Pine Beach
08752 - Seaside Park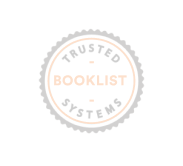 Credentials
Get to Know Us Better When you choose Pro One Construction, you can expect dependable masonry and hardscaping services at affordable prices. Whether it's your home or a commercial establishment, trust us to install or repair your Chimneys,Steps, walkway or patio without any hassle. Call
Verified Licenses
Pro One Construction LLC's License
---
Write a review
---
When writing a review for a Contractor please check and follow our Review Guidelines. All the reviews will be to make sure are accordingly following the guidelines.
Ratings & Reviews
Pro One Construction LLC's Reviews
---
Very pleased with the result. Hats off to Heta and his team. They came and did everything we talked about. Everything went very smooth. Thank you guys
They rebuilt my entire front steps. I now have the best steps on the block. Highly recommend! Every step was perfect! Amazing work!