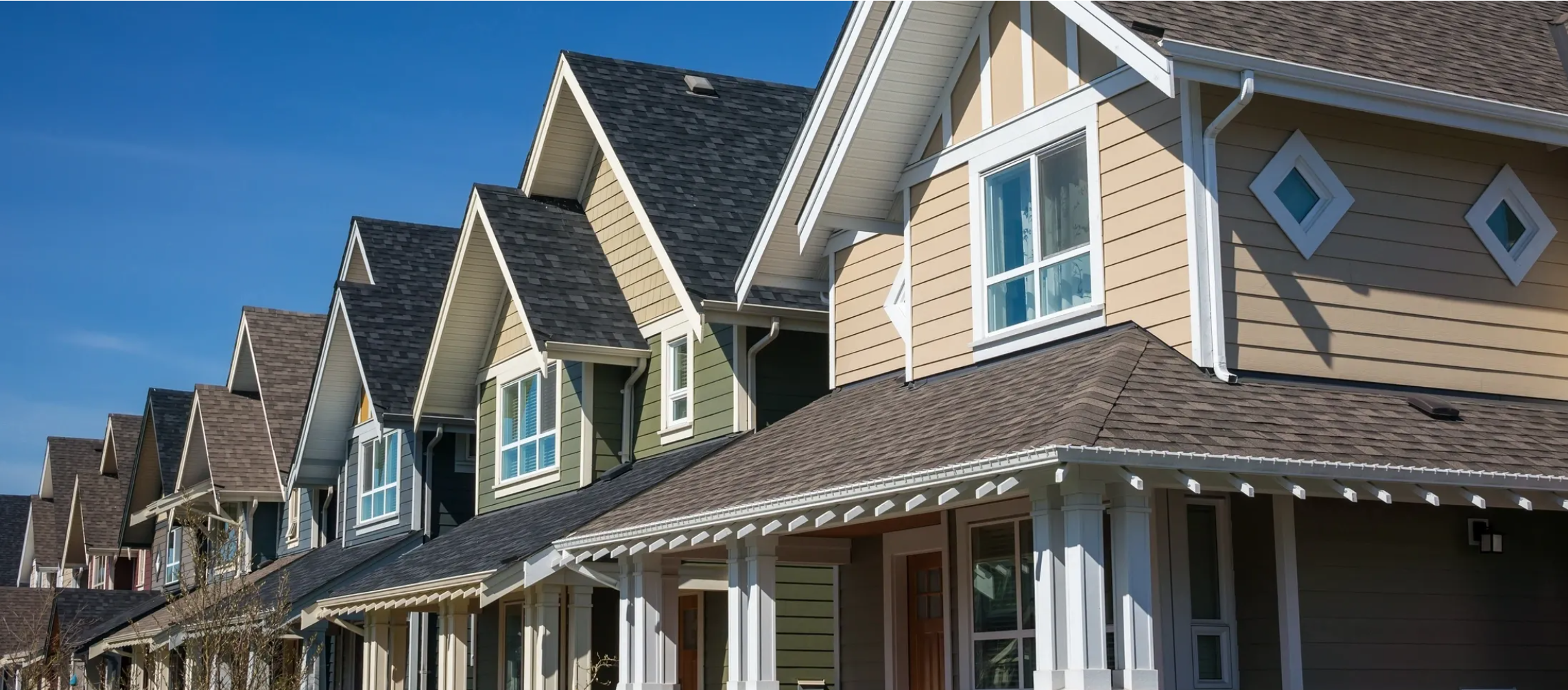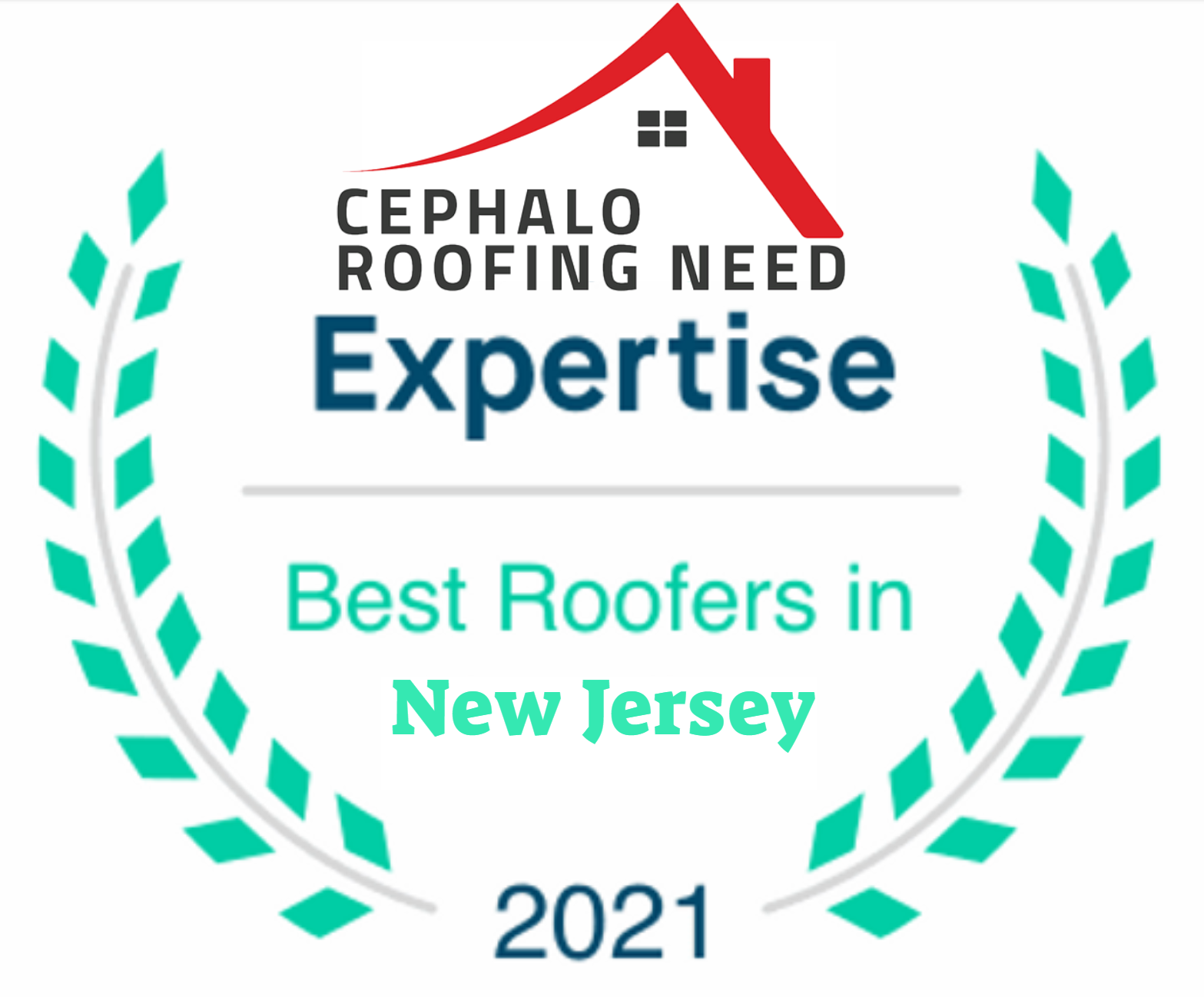 Roofing Company Serving New Jersey CEPHALO ROOFING
open
---
Description
Trustworthy New Jersey Roofers Having a roof over your head is not an option. But you do have options for having a quality roof at a great price. With Cephalo Roofing you get the best roofing contractor in New Jersey. Roofing Contractors in New Jersey Cephalo Roofing & Home Remodeling has been providing roofing replacement services to New Jersey homeowners with 25+ years of roof installation experience. We specialize in all types of roof repair and replacement from top rated roofing shingle manufacturers like GAF, Owens Corning, IKO, & Certainteed. Cephalo Home Remodeling installs lifetime roofing systems using GAF Timberline HD and Owens Corning Duration installed with Lifetime Shingle Warranties! Offering Top-rated roof shingle brands to fit your budget and style, our team of top quality New Jersey roofing contractors always strive to finish your roofing project on time, while communicating throughout the project to keep you informed of the roof install process every step of the way. Cephalo Roofing & Home Remodeling is a GAF Certified Roofing Contractor and is able to offer the GAF Weather Stopper System Plus Warranty. Cephalo utilizes the latest roofing installation methods, which means that the new roof on your NJ home will be installed according to the manufacturer's strict specifications and guidelines. Cephalo Roofing & Home Remodeling knows that roof replacement is one of the most important home improvement projects for any New Jersey homeowner. We understand that you need a qualified and certified roofing contractor who can provide professional roof replacement services with quality workmanship and affordable roof pricing. If you are in the market for a new roof in New Jersey, call Cephalo Roofing & Home Remodeling your trusted, quality New Jersey, roofing contractor! We will be happy to provide you with a free estimate. Please call us at 347-282-1041 or fill out our free estimate form and one of our roofing specialists will contact you to schedule a visit and explain the process. for all your Roofing Need and other Project your warm Home Needs Homeowners throughout Northern and Central New Jersey trust their home's exterior projects to Cephalo Roofing. Our experienced and licensed team of professionals provides commercial and residential roof replacement and repair, as well as siding, gutter and skylight installation. We understand how important your home is to you, and so we work with the very best suppliers to provide you with the highest-quality materials. As a second-generation renovation contractor, we are fortunate to have a long list of satisfied customers. We encourage you to read our customer testimonials, peruse our reviews and also view examples of our work. Cephalo Roofing is a GAF Master Elite Certified company, rated by GAF to be in the top 3% of roofing contractors in the United States. We specialize in cedar shake, copper, slate, flat and asphalt shingle roofs. Cephalo Roofing is a certified DCI Products roof ventilation expert, Cephalo Roofing is also a Contractors Booklist certified contractor. This means that our crew members have undergone background checks and that our team has been found to meet a high standard of excellence. When you work with Cephalo Roofing, your project is in good Hands
Areas of Expertise
Roofing Services
Gutters
Flat Roofs
Siding
Masonry Contractors
Paving
Driveway Installation
Roofing Shingle Installation
Services Offered
Roofing Installation
Roofing Replacement
Roofing Repair
Flat Roof Replace
Flat Roof Repair
Gutter Installation
Gutter Repair
Masonry Installation
Driveway Installation
Paving Installation
Steps Installation
Patio Installation
Concrete Installation
Masonry Repair
Driveway Repair
Paving Repair
Steps Repair
Patio Repair
Concrete Repair
Skylight Replace
Skylight Repair
Chimney Replace
Chimney Repair
Siding Replace
Siding Repair
Product Brands Used
Aggregate Industries, U.S.
CertainTeed
Owens Corning
GAF Timberline
Owens Corning Berkshire
IKO
Tamko
Seamless
Copper
Velux
CrystaLite
Flue
Flue Lining
Chimney Damper
Chimney Crown
Chimney Cap
CertainTeed
Royal
James Hardie
Georgia-Pacific
Coverage Areas
07728 - Freehold
07730 - Hazlet
07731 - Howell
07732 - Highlands
07733 - Holmdel
07734 - Keansburg
07735 - Keyport
07737 - Leonardo
07738 - Lincroft
07739 - Little Silver
07740 - Long Branch
07748 - Middletown
07750 - Monmouth Beach
07752 - Navesink
07753 - Neptune
07754 - Neptune
07755 - Oakhurst
07756 - Ocean Grove
07757 - Oceanport
07758 - Port Monmouth
07760 - Rumson
07762 - Spring Lake
07763 - Tennent
07764 - West Long Branch
07765 - Wickatunk
07799 - Eatontown
08501 - Allentown
08510 - Millstone Township
08514 - Cream Ridge
08526 - Imlaystown
08535 - Perrineville
08555 - Roosevelt
08720 - Allenwood
08730 - Brielle
08736 - Manasquan
08750 - Sea Girt
07702 - Shrewsbury
07703 - Fort Monmouth
07704 - Fair Haven
07709 - Red Bank
07710 - Adelphia
07711 - Allenhurst
07712 - Asbury Park
07715 - Belmar
07716 - Atlantic Highlands
07717 - Avon By The Sea
07718 - Belford
07719 - Belmar
07720 - Bradley Beach
07721 - Cliffwood
07722 - Colts Neck
07723 - Deal
07724 - Eatontown
07726 - Englishtown
07727 - Farmingdale
08251 - Villas
08252 - Whitesboro
08270 - Woodbine
08202 - Avalon
08204 - Cape May
08210 - Cape May Court House
08212 - Cape May Point
08214 - Dennisville
08218 - Goshen
08219 - Green Creek
08223 - Marmora
08226 - Ocean City
08230 - Ocean View
08242 - Rio Grande
08243 - Sea Isle City
08245 - South Dennis
08246 - South Seaville
08247 - Stone Harbor
08248 - Strathmere
08250 - Tuckahoe
08520 - Hightstown
08525 - Hopewell
08534 - Pennington
08540 - Princeton
08541 - Princeton
08542 - Princeton
08543 - Princeton
08544 - Princeton
08550 - Princeton Junction
08560 - Titusville
08561 - Windsor
08601 - Trenton
08602 - Trenton
08603 - Trenton
08604 - Trenton
08605 - Trenton
08606 - Trenton
08607 - Trenton
08608 - Trenton
08609 - Trenton
08610 - Trenton
08611 - Trenton
08618 - Trenton
08619 - Trenton
08620 - Trenton
08625 - Trenton
08628 - Trenton
08629 - Trenton
08638 - Trenton
08645 - Trenton
08646 - Trenton
08647 - Trenton
08648 - Trenton
08650 - Trenton
08666 - Trenton
08677 - Trenton
08690 - Trenton
08691 - Trenton
08695 - Trenton
07001 - Avenel
07008 - Carteret
08512 - Cranbury
07064 - Port Reading
07067 - Colonia
08536 - Plainsboro
07077 - Sewaren
07080 - South Plainfield
07095 - Woodbridge
08810 - Dayton
08812 - Dunellen
08816 - East Brunswick
08817 - Edison
08818 - Edison
08820 - Edison
08824 - Kendall Park
08828 - Helmetta
08830 - Iselin
08831 - Monroe Township
08832 - Keasbey
08837 - Edison
08840 - Metuchen
08846 - Middlesex
08850 - Milltown
08852 - Monmouth Junction
08855 - Piscataway
08857 - Old Bridge
08859 - Parlin
08861 - Perth Amboy
08862 - Perth Amboy
08863 - Fords
08871 - Sayreville
08872 - Sayreville
08879 - South Amboy
08882 - South River
08884 - Spotswood
08899 - Edison
08901 - New Brunswick
08902 - New Brunswick
08903 - New Brunswick
08904 - Highland Park
08905 - New Brunswick
08906 - New Brunswick
08922 - New Brunswick
08933 - Edison
08988 - New Brunswick
08989 - New Brunswick
07032 - Kearny
07047 - North Bergen
07086 - Weehawken
07094 - Secaucus
07096 - Secaucus
07097 - Jersey City
07099 - Kearny
07303 - Jersey City
07304 - Jersey City
07305 - Jersey City
07306 - Jersey City
07307 - Jersey City
07308 - Jersey City
07309 - Jersey City
07310 - Jersey City
07311 - Jersey City
07395 - Jersey City
07003 - Bloomfield
07004 - Fairfield
07006 - Caldwell
07007 - Caldwell
07009 - Cedar Grove
07021 - Essex Fells
07028 - Glen Ridge
07039 - Livingston
07040 - Maplewood
07041 - Millburn
07042 - Montclair
07043 - Montclair
07044 - Verona
07050 - Orange
07051 - Orange
07052 - West Orange
07068 - Roseland
07078 - Short Hills
07079 - South Orange
07101 - Newark
07102 - Newark
07103 - Newark
07104 - Newark
07105 - Newark
07106 - Newark
07107 - Newark
07108 - Newark
07109 - Belleville
07110 - Nutley
07111 - Irvington
07112 - Newark
07114 - Newark
07175 - Newark
07182 - Newark
07184 - Newark
07188 - Newark
07189 - Newark
07191 - Newark
07192 - Newark
07193 - Newark
07194 - Newark
07195 - Newark
07198 - Newark
07199 - Newark
08302 - Bridgeton
08311 - Cedarville
08313 - Deerfield Street
08314 - Delmont
08315 - Dividing Creek
08316 - Dorchester
08320 - Fairton
08321 - Fortescue
08323 - Greenwich
08324 - Heislerville
08327 - Leesburg
08329 - Mauricetown
08332 - Millville
08345 - Newport
08348 - Port Elizabeth
08349 - Port Norris
08352 - Rosenhayn
08353 - Shiloh
08360 - Vineland
08361 - Vineland
08362 - Vineland
07016 - Cranford
07023 - Fanwood
07027 - Garwood
07033 - Kenilworth
07036 - Linden
07060 - Plainfield
07061 - Plainfield
07062 - Plainfield
07063 - Plainfield
07065 - Rahway
07066 - Clark
07076 - Scotch Plains
07081 - Springfield
07083 - Union
07088 - Vauxhall
07090 - Westfield
07091 - Westfield
07092 - Mountainside
07901 - Summit
07902 - Summit
07922 - Berkeley Heights
07974 - New Providence
07201 - Elizabeth
07202 - Elizabeth
07203 - Roselle
07204 - Roselle Park
07205 - Hillside
07206 - Elizabeth
07207 - Elizabeth
07208 - Elizabeth
07005 - Boonton
07801 - Dover
07802 - Dover
07803 - Mine Hill
07034 - Lake Hiawatha
07806 - Picatinny Arsenal
07035 - Lincoln Park
07828 - Budd Lake
07045 - Montville
07046 - Mountain Lakes
07834 - Denville
07054 - Parsippany
07836 - Flanders
07058 - Pine Brook
07842 - Hibernia
07845 - Ironia
07847 - Kenvil
07849 - Lake Hopatcong
07850 - Landing
07852 - Ledgewood
07853 - Long Valley
07856 - Mount Arlington
07857 - Netcong
07866 - Rockaway
07869 - Randolph
07870 - Schooleys Mountain
07082 - Towaco
07876 - Succasunna
07878 - Mount Tabor
07885 - Wharton
07926 - Brookside
07927 - Cedar Knolls
07928 - Chatham
07930 - Chester
07932 - Florham Park
07933 - Gillette
07935 - Green Village
07936 - East Hanover
07940 - Madison
07945 - Mendham
07946 - Millington
07950 - Greystone Park
07960 - Morristown
07961 - Morristown
07962 - Morristown
07963 - Morristown
07970 - Mount Freedom
07976 - New Vernon
07980 - Stirling
07981 - Whippany
07983 - Whippany
07999 - Whippany
07405 - Butler
07440 - Pequannock
07444 - Pompton Plains
07457 - Riverdale
08310 - Buena
08317 - Dorothy
08319 - Estell Manor
08326 - Landisville
08330 - Mays Landing
08340 - Milmay
08341 - Minotola
08342 - Mizpah
08346 - Newtonville
08350 - Richland
08401 - Atlantic City
08402 - Margate City
08403 - Longport
08404 - Atlantic City
08405 - Atlantic City
08406 - Ventnor City
08037 - Hammonton
08201 - Absecon
08203 - Brigantine
08205 - Absecon
08213 - Cologne
08215 - Egg Harbor City
08217 - Elwood
08220 - Leeds Point
08221 - Linwood
08225 - Northfield
08231 - Oceanville
08232 - Pleasantville
08234 - Egg Harbor Township
08240 - Pomona
08241 - Port Republic
08244 - Somers Point
08312 - Clayton
08322 - Franklinville
08328 - Malaga
08344 - Newfield
08014 - Bridgeport
08020 - Clarksboro
08025 - Ewan
08027 - Gibbsboro
08028 - Glassboro
08032 - Grenloch
08039 - Harrisonville
08051 - Mantua
08056 - Mickleton
08061 - Mount Royal
08062 - Mount Royal
08063 - National Park
08066 - Paulsboro
08071 - Pitman
08074 - Richwood
08080 - Sewell
08085 - Swedesboro
08086 - Thorofare
08090 - Wenonah
08093 - Westville
08094 - Williamstown
08096 - Deptford
08097 - Woodbury Heights
07010 - Cliffside Park
07011 - Clifton
07012 - Clifton
07013 - Clifton
07014 - Clifton
07020 - Edgewater
07022 - Fairview
07024 - Fort Lee
07026 - Garfield
07031 - North Arlington
07057 - Wallington
07070 - Rutherford
07071 - Lyndhurst
07072 - Carlstadt
07073 - East Rutherford
07074 - Moonachie
07075 - Wood Ridge
07401 - Allendale
07407 - Elmwood Park
07410 - Fair Lawn
07417 - Franklin Lakes
07423 - Ho Ho Kus
07430 - Mahwah
07432 - Midland Park
07436 - Oakland
07446 - Ramsey
07450 - Ridgewood
07451 - Ridgewood
07452 - Glen Rock
07458 - Saddle River
07463 - Waldwick
07481 - Wyckoff
07495 - Mahwah
07601 - Hackensack
07602 - Hackensack
07603 - Bogota
07604 - Hasbrouck Heights
07605 - Leonia
07606 - South Hackensack
07607 - Maywood
07608 - Teterboro
07620 - Alpine
07621 - Bergenfield
07624 - Closter
07626 - Cresskill
07627 - Demarest
07628 - Dumont
07630 - Emerson
07631 - Englewood
07632 - Englewood Cliffs
07640 - Harrington Park
07641 - Haworth
07642 - Hillsdale
07643 - Little Ferry
07644 - Lodi
07645 - Montvale
07646 - New Milford
07647 - Northvale
07648 - Norwood
07649 - Oradell
07650 - Palisades Park
07652 - Paramus
07653 - Paramus
07656 - Park Ridge
07657 - Ridgefield
07660 - Ridgefield Park
07661 - River Edge
07662 - Rochelle Park
07663 - Saddle Brook
07666 - Teaneck
07670 - Tenafly
07675 - Westwood
07676 - Township Of Washington
07677 - Woodcliff Lake
07699 - Teterboro
08318 - Elmer
08343 - Monroeville
08347 - Norma
08001 - Alloway
08023 - Columbus
08038 - Hancocks Bridge
08067 - Pedricktown
08069 - Penns Grove
08070 - Pennsville
08072 - Quinton
08079 - Salem
08098 - Woodstown
07015 - Clifton
07055 - Passaic
07403 - Bloomingdale
07420 - Haskell
07421 - Hewitt
07424 - Little Falls
07435 - Newfoundland
07438 - Oak Ridge
07442 - Pompton Lakes
07456 - Ringwood
07465 - Wanaque
07470 - Wayne
07474 - Wayne
07477 - Wayne
07480 - West Milford
07501 - Paterson
07502 - Paterson
07503 - Paterson
07504 - Paterson
07505 - Paterson
07506 - Hawthorne
07507 - Hawthorne
07508 - Haledon
07509 - Paterson
07510 - Paterson
07511 - Totowa
07512 - Totowa
07513 - Paterson
07514 - Paterson
07522 - Paterson
07524 - Paterson
07533 - Paterson
07538 - Haledon
07543 - Paterson
07544 - Paterson
07821 - Andover
07822 - Augusta
07826 - Branchville
07827 - Montague
07837 - Glasser
07839 - Greendell
07843 - Hopatcong
07848 - Lafayette
07851 - Layton
07855 - Middleville
07860 - Newton
07871 - Sparta
07874 - Stanhope
07875 - Stillwater
07877 - Swartswood
07879 - Tranquility
07881 - Wallpack Center
07890 - Branchville
07416 - Franklin
07418 - Glenwood
07419 - Hamburg
07422 - Highland Lakes
07428 - Mc Afee
07439 - Ogdensburg
07460 - Stockholm
07461 - Sussex
07462 - Vernon
07830 - Califon
08530 - Lambertville
08551 - Ringoes
08556 - Rosemont
08557 - Sergeantsville
08559 - Stockton
07979 - Pottersville
08801 - Annandale
08802 - Asbury
08803 - Baptistown
08804 - Bloomsbury
08809 - Clinton
08822 - Flemington
08825 - Frenchtown
08826 - Glen Gardner
08827 - Hampton
08829 - High Bridge
08833 - Lebanon
08834 - Little York
08848 - Milford
08858 - Oldwick
08867 - Pittstown
08868 - Quakertown
08870 - Readington
08885 - Stanton
08887 - Three Bridges
08888 - Whitehouse
08889 - Whitehouse Station
08502 - Belle Mead
08504 - Blawenburg
07059 - Warren
07069 - Watchung
08528 - Kingston
08553 - Rocky Hill
08558 - Skillman
07920 - Basking Ridge
07921 - Bedminster
07924 - Bernardsville
07931 - Far Hills
07934 - Gladstone
07938 - Liberty Corner
07939 - Lyons
07977 - Peapack
07978 - Pluckemin
08805 - Bound Brook
08807 - Bridgewater
08821 - Flagtown
08823 - Franklin Park
08835 - Manville
08836 - Martinsville
08844 - Hillsborough
08853 - Neshanic Station
08869 - Raritan
08873 - Somerset
08875 - Somerset
08876 - Somerville
08880 - South Bound Brook
08890 - Zarephath
08896 - Raritan
08505 - Bordentown
08511 - Cookstown
08515 - Chesterfield
08518 - Florence
08554 - Roebling
08562 - Wrightstown
08640 - Fort Dix
08641 - Trenton
08010 - Beverly
08011 - Birmingham
08015 - Browns Mills
08016 - Burlington
08019 - Chatsworth
08022 - Columbus
08036 - Hainesport
08041 - Jobstown
08042 - Juliustown
08046 - Willingboro
08048 - Lumberton
08052 - Maple Shade
08053 - Marlton
08054 - Mount Laurel
08055 - Medford
08057 - Moorestown
08060 - Mount Holly
08064 - National Park
08065 - Palmyra
08068 - Pemberton
08073 - Rancocas
08075 - Riverside
08076 - Riverton
08077 - Riverton
08088 - Vincentown
08224 - New Gretna
08527 - Jackson
08533 - New Egypt
08701 - Lakewood
08721 - Bayville
08722 - Beachwood
08723 - Brick
08724 - Brick
08731 - Forked River
08732 - Island Heights
08733 - Lakehurst
08734 - Lanoka Harbor
08005 - Barnegat
08735 - Lavallette
08006 - Barnegat Light
08738 - Mantoloking
08008 - Beach Haven
08739 - Normandy Beach
08740 - Ocean Gate
08741 - Pine Beach
08742 - Point Pleasant Beach
08751 - Seaside Heights
08752 - Seaside Park
08753 - Toms River
08754 - Toms River
08755 - Toms River
08756 - Toms River
08757 - Toms River
08758 - Waretown
08759 - Manchester Township
08050 - Manahawkin
08087 - Tuckerton
08092 - West Creek
08002 - Cherry Hill
08003 - Cherry Hill
08004 - Atco
08007 - Barrington
08009 - Berlin
08012 - Blackwood
08018 - Cedar Brook
08021 - Clementon
08026 - Gibbsboro
08029 - Glendora
08030 - Gloucester City
08031 - Bellmawr
08033 - Haddonfield
08034 - Cherry Hill
08035 - Haddon Heights
08043 - Voorhees
08045 - Lawnside
08049 - Magnolia
08059 - Mount Ephraim
08078 - Runnemede
08081 - Sicklerville
08083 - Somerdale
08084 - Stratford
08089 - Waterford Works
08091 - West Berlin
08095 - Winslow
08099 - Bellmawr
08101 - Camden
08102 - Camden
08103 - Camden
08104 - Camden
08105 - Camden
08106 - Audubon
08107 - Oaklyn
08108 - Collingswood
08109 - Merchantville
08110 - Pennsauken
Amenities
Emergency Service Provided
Warranty Offered
Bilingual
Credit Cards Accepted
Free Estimates
Small Jobs Welcome
Residential
Commercial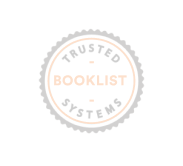 Credentials
Trustworthy New Jersey Roofers Having a roof over your head is not an option. But you do have options for having a quality roof at a great price. With Cephalo Roofing you get the best roofing contractor in New Jersey. Roofing Contractors in New Jersey Cephalo Roofing & Home Remodeling has been providing roofing replacement services to New Jersey homeowners with 25+ years of roof installation experience. We specialize in all types of roof repair and replacement from top rated roofing shingle manufacturers like GAF, Owens Corning, IKO, & Certainteed. Cephalo Home Remodeling installs lifetime roofing systems using GAF Timberline HD and Owens Corning Duration installed with Lifetime Shingle Warranties! Offering Top-rated roof shingle brands to fit your budget and style, our team of top quality New Jersey roofing contractors always strive to finish your roofing project on time, while communicating throughout the project to keep you informed of the roof install process every step of the way. Cephalo Roofing & Home Remodeling is a GAF Certified Roofing Contractor and is able to offer the GAF Weather Stopper System Plus Warranty. Cephalo utilizes the latest roofing installation methods, which means that the new roof on your NJ home will be installed according to the manufacturer's strict specifications and guidelines. Cephalo Roofing & Home Remodeling knows that roof replacement is one of the most important home improvement projects for any New Jersey homeowner. We understand that you need a qualified and certified roofing contractor who can provide professional roof replacement services with quality workmanship and affordable roof pricing. If you are in the market for a new roof in New Jersey, call Cephalo Roofing & Home Remodeling your trusted, quality New Jersey, roofing contractor! We will be happy to provide you with a free estimate. Please call us at 347-282-1041 or fill out our free estimate form and one of our roofing specialists will contact you to schedule a visit and explain the process. for all your Roofing Need and other Project your warm Home Needs Homeowners throughout Northern and Central New Jersey trust their home's exterior projects to Cephalo Roofing. Our experienced and licensed team of professionals provides commercial and residential roof replacement and repair, as well as siding, gutter and skylight installation. We understand how important your home is to you, and so we work with the very best suppliers to provide you with the highest-quality materials. As a second-generation renovation contractor, we are fortunate to have a long list of satisfied customers. We encourage you to read our customer testimonials, peruse our reviews and also view examples of our work. Cephalo Roofing is a GAF Master Elite Certified company, rated by GAF to be in the top 3% of roofing contractors in the United States. We specialize in cedar shake, copper, slate, flat and asphalt shingle roofs. Cephalo Roofing is a certified DCI Products roof ventilation expert, Cephalo Roofing is also a Contractors Booklist certified contractor. This means that our crew members have undergone background checks and that our team has been found to meet a high standard of excellence. When you work with Cephalo Roofing, your project is in good Hands
Verified Licenses
Roofing Company Serving New Jersey CEPHALO ROOFING's License
---
Roofing Company Serving New Jersey CEPHALO ROOFING hasn't added any license yet the moment.
Write a review
---
When writing a review for a Contractor please check and follow our Review Guidelines. All the reviews will be to make sure are accordingly following the guidelines.
Ratings & Reviews
Roofing Company Serving New Jersey CEPHALO ROOFING's Reviews
---
We used Cephalo to install a new roof and once we were ready we had them return to install gutters guards The quality and value of the work completed is second to none! From start to finish everyone was professional and responded quickly to our questions. All work was completed ON TIME! There were no hidden fees or gimmicks. No mess behind! They were a pleasure to work with. We highly recommend Cephalo roofing to our family, friends and neighbors. You will not be disappointed.
Had my attic re-insulated and work on roof fans/ventilation done. They did a great job. Very professional. Explained everything, showed me pics of everything before and after. Cleaned up everything. Would recommend Cephalo Roofing. Warren NJ
Best roofing contractor in the Nj State i have use Cephalo roofing 3 time I'm very happy with the roofing replacement Jobs thank you Pyrro
They did a great job on my roof ! The guy's doing it were very courteous & friendly! Cephalo Is my Roofing Contractor and i found them on https://thecontractorsbooklist.com I got a good job & great value on a great looking roof that will last me a lifetime. Thanks you Cephalo Roofing. Closter Nj
I believe that no one is prefect but I'd be hard pressed to identify anything that these guys could improve on. They were responsive on providing an estimate, it was a good price, they did our roof ahead of their promised date, and kept me informed throughout the process. Once they showed up for the job, the guys were polite, worked their butts off and communicated what they were doing (and kindly answered all our dumb questions). Lastly, the roof looks great! They're gone now and, other than the new roof, you'd never know they were even here. I have no hesitation in recommending Cephalo Roofing to anyone. Demares NJ
Amazing company!! Gave us a great quote so we hired them and I couldn't be more happier with the results!!! 100% recommend cephalo roofing. New Milford NJ